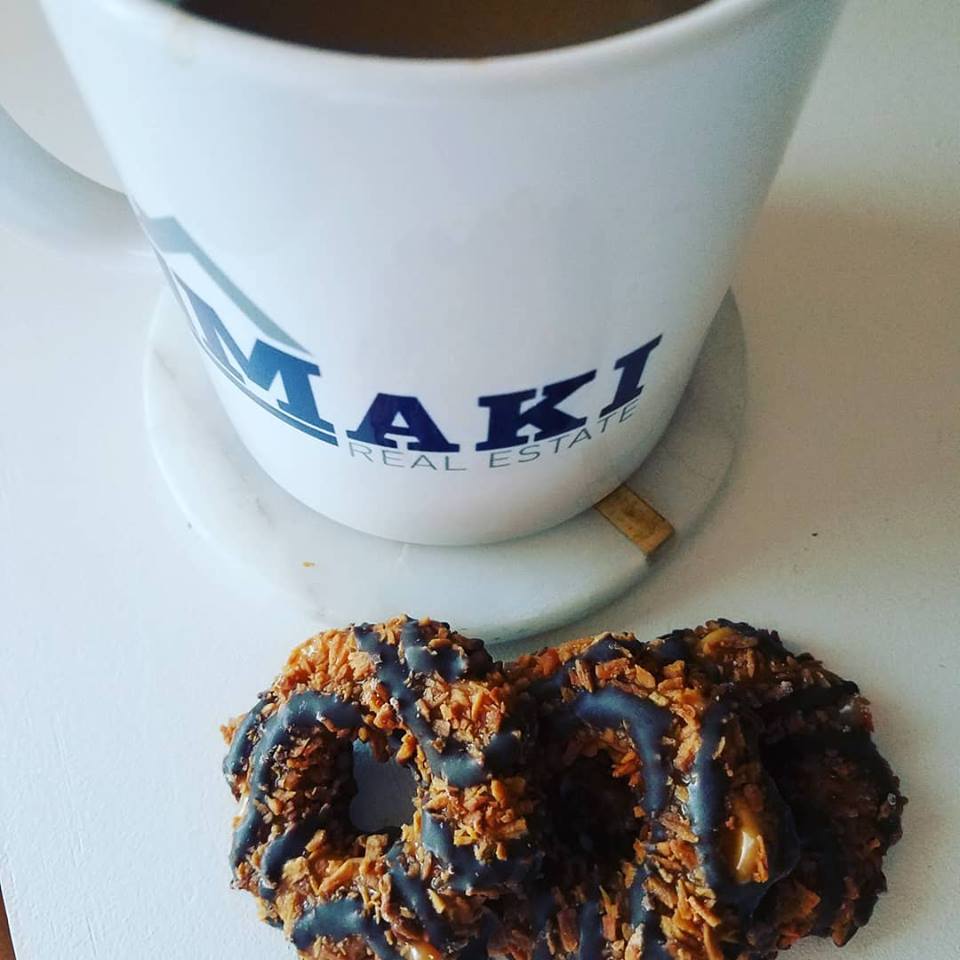 I don't pay any attention to what the Groundhog says. I don't listen when the meteorologist says there is snow in the forecast. Because once I have my order of Girlscout Cookies in hand, it's SpRiNg!! It's like sunshine in my mouth.
Every year I place my order with a hardworking, goal-oriented girl scout. I love to support this organization because it is teaching our future generation lifelong skills. Goals setting. Financial planning. Entrepreneurship. Leadership. Serving. Compassion. Community. Comradery. PLUS, these girls decide what they are going to do with their earnings – fun activities, educational resources or community projects. The best part is the money is used here, LOCAL. You know how I love to support our local communities.
This year I want to share the LOVE with you. I have 5 boxes of Thinmints to give away. One each to 5 different winners!! All you have to do is the following:
Head to the Maki Real Estate Instagram site and leave us one sentence about Spring Break using only emoji's
That's it. Then I'll put the names in our magic hat and pull 5 names.
I can't wait to see what you come up with.